Nanit Camera Baby Montior Review
Is the Nanit Camera baby monitor worth the cost?
The Nanit Camera Baby Monitor Review
The pure bliss of spending time with your baby is perhaps unmatched by any other human experience. But sometimes it is, I dare say, almost matched by putting your sleeping child in one room of the house and leaving for another.
To do so, safe in the knowledge that your baby is sleeping soundly and not crying out for you, is the promise that baby monitors hold.
Baby monitors range from the inexpensive, always-on walkie talkies up to the new top-of-the-line Nanit Plus Camera. Is the Nanit worth the extra money?
Tip: if so, use HSA/FSA money to pay for the Nanit!
How it works
As the name says, The Nanit is a camera and microphone that you set up above your baby's crib or bassinet that watches and listens to your baby while they sleep.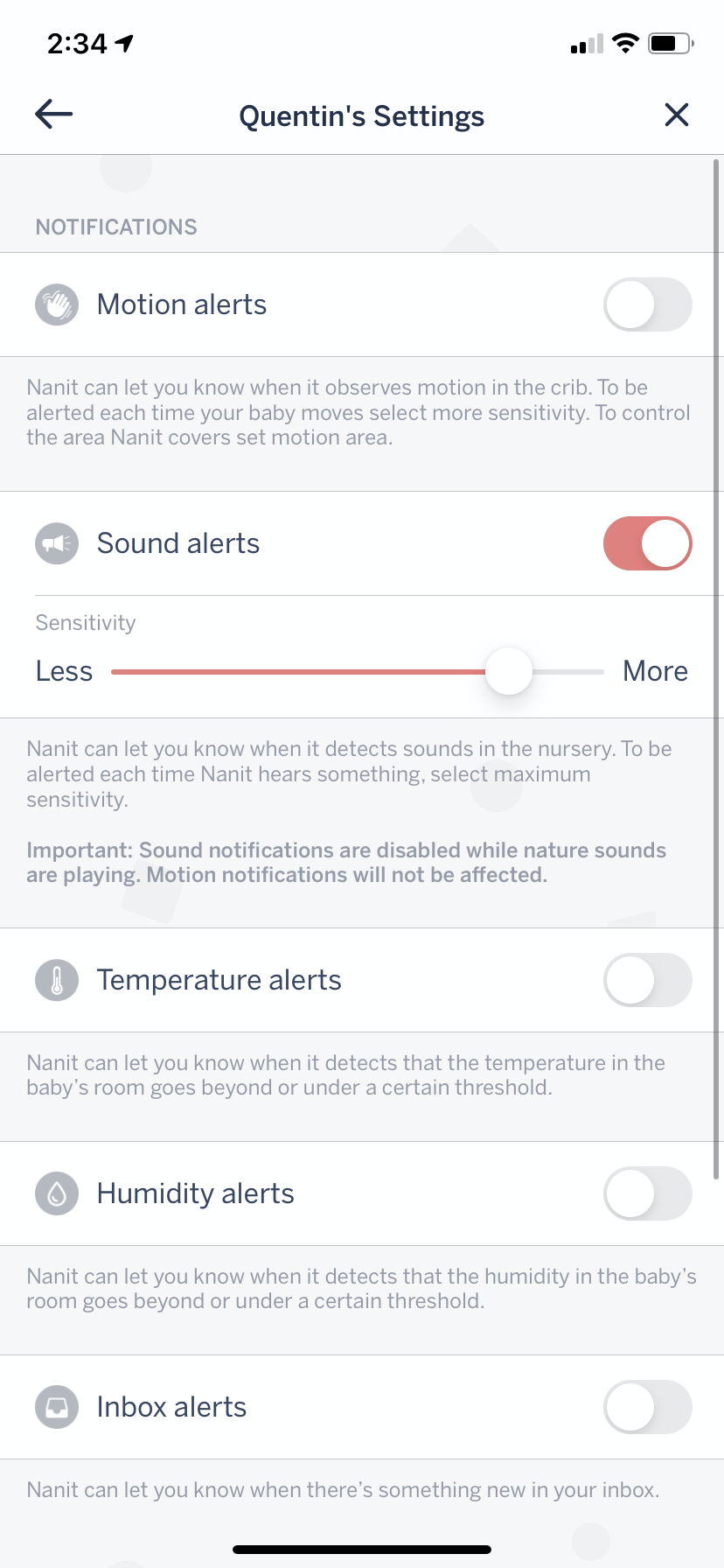 It connects to the Nanit smartphone app via WiFi so you can monitor your baby's every move and sound anywhere in the house (or world for that matter). Or, with the app's built-in filters, you can enjoy being an adult while remaining sure that the app will notify you of any major developments in your baby's room that need your attention.
Features
The App
The biggest difference between the Nanit and traditional baby monitors is that the Nanit doesn't have a stand-alone receiver. Instead, it uses a smartphone app that's packed with features.
App v Standalone Receiver
It's nice not to have to carry around an additional device.
You can also share a single camera with multiple smartphones, what Nanit calls your "parenting team". So Mom, Dad and/or whoever else can all use their own smartphones to monitor the baby at the same time.
However, installing, setting up, and using an app adds complexity that might make it unusable for people like grandparents.
When my wife's parent's watched our baby we ended up setting up the Nanit app on spare iPad. If you're going to have temporary help at any point, you'll probably want to do the same. If you don't have a spare tablet or phone, you could buy a cheap Kindle Fire tablet or Echo Show.
Notifications
While working (or watching Netflix), you don't want to react to every sound your baby makes in the other room. You want to filter the signal from the noise.
To that end, you can configure the Nanit app to send you smartphone notifications whenever your baby makes a noise or motion over a selected threshold.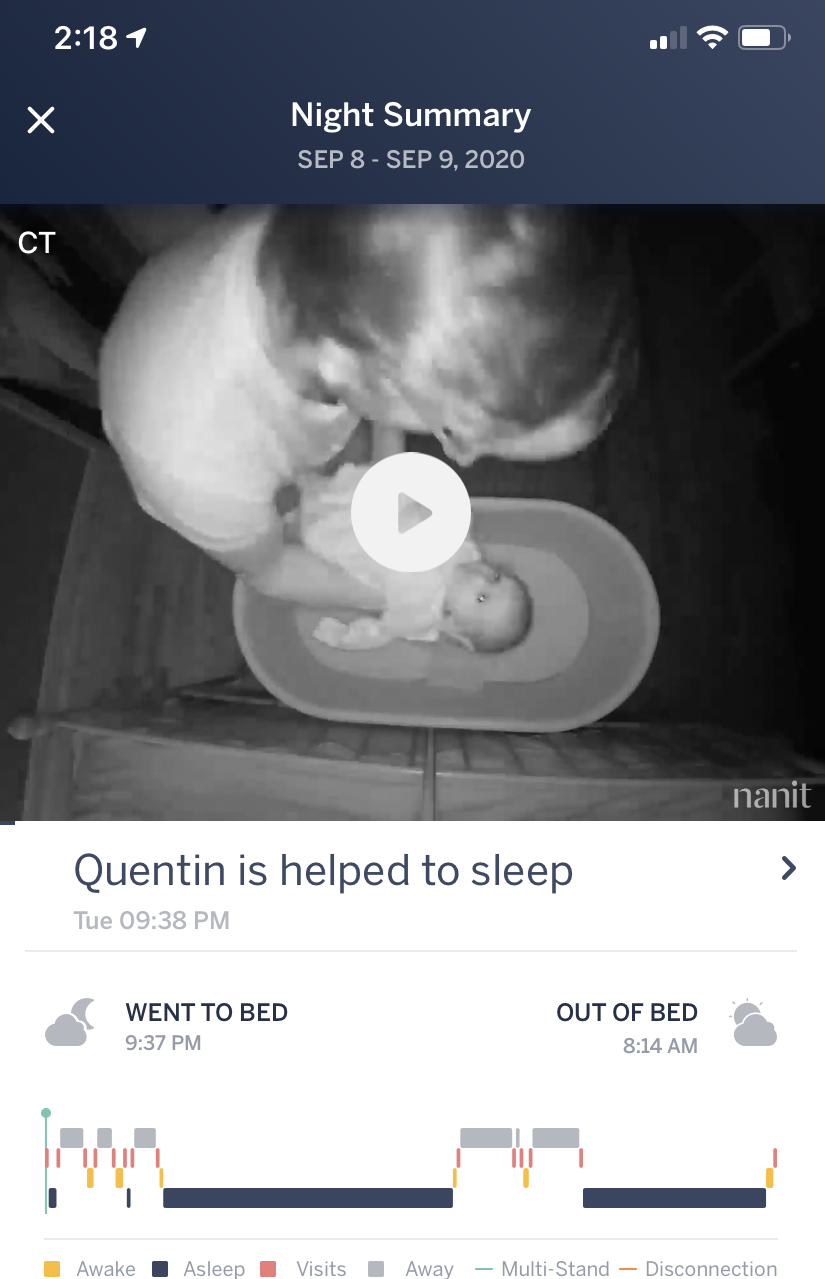 The notification settings are a little buried. To turn on notifications and set their levels, go to Baby Settings > Notifications and select which alerts/levels you want.
Tip: You really only need the sound notifications. Turn off the Nanit notifications when your baby is out of the crib so you don't train yourself to ignore them.
I found the notifications really helpful for working while our baby sleeps. However, since the notifications sound like every other smartphone notification, I doubt they'd be loud enough to wake you up while sleeping, so you'll probably use the Background Audio feature for that.
I hope Nanit updates the app so you can choose a custom notification sound (like, for instance, a fire alarm) to distinguish your crying baby from a text message.
Tip: take your phone off vibrate when on pager duty to remind yourself that the notifications might be your baby crying and not just another text message.
Background Audio
The Background Audio feature plays the real-time audio from the Nanit on your phone constantly, without having to keep the app open.
As described above, this feature is necessary for sleeping, but, because the audio is unfiltered, it essentially turns the Nanit into the standard-issue always-on walkie-talkie baby monitor.
I wish there was a way to turn on the background audio automatically whenever the notification threshold was reached.
Internet Connected
Since the Nanit uses WiFi and the Internet to connect the camera to your app (as opposed to the radio-frequency of traditional monitors) you can monitor your baby from anywhere, even if you're connected to cellular internet.
Of course, you're unlikely to stray too far from your baby but this might be nice for short walks around the block.
Hardware
Camera
The Nanit camera has HD quality resolution and pinch to zoom. That can be nice for zooming in to see if your baby's eyes are open.
Infrared Nightvision
The infrared camera night vision lets see your baby even when the lights are off.
Two-way Audio
Nanit also has a speaker, so you could theoretically soothe your baby from afar. I don't see this feature being very helpful.
Nightlight
Finally, the Nanit comes with a night light, which might be nice for older kids.
Sleeping Tracking
Using computer vision, the Nanit tracks when your baby fell asleep, when they woke up, and when you took them out of the crib.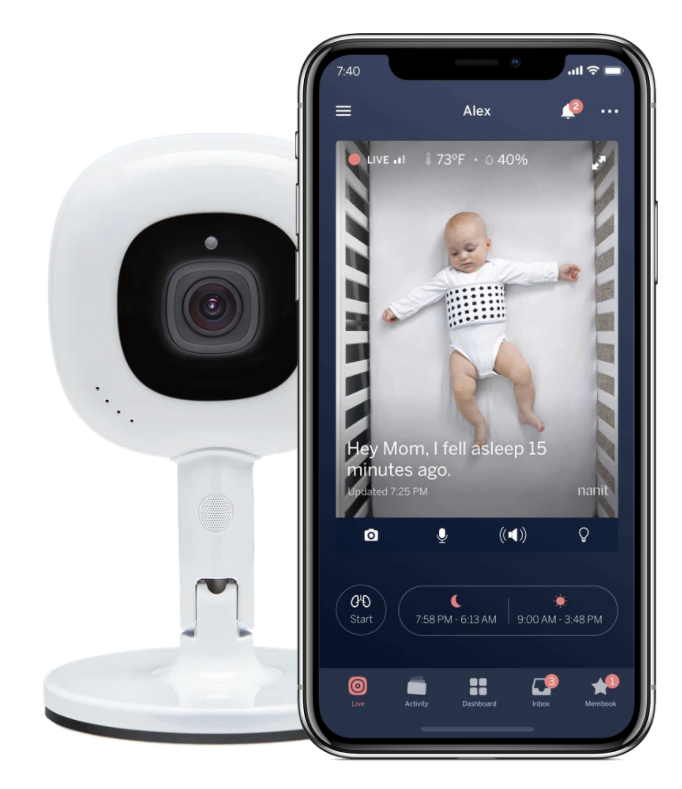 I found this feature surprisingly useful, in particular, because it helps us remember when we changed or fed our baby in the middle of the night (which we track with the separate Baby Tracker app)
Summary
The Nanit Camera does a good job of monitoring your baby in another room. But before shelling out the money for it, you should ask yourself, do you technology to monitor your baby?
After all, babies come with a built-in monitoring called crying, that even has its own filter system (as my friend, who's on her third child says, if you can hear the baby crying you need to check on it, if not, you don't).
You also might consider whether a cheaper, traditional baby monitor gets you what you need.
With that being said, we found the notifications to be and sleep tracking worth the cost.
Overall, the Nanit Camera is a really nice product.
written by Kevin McLaughlin